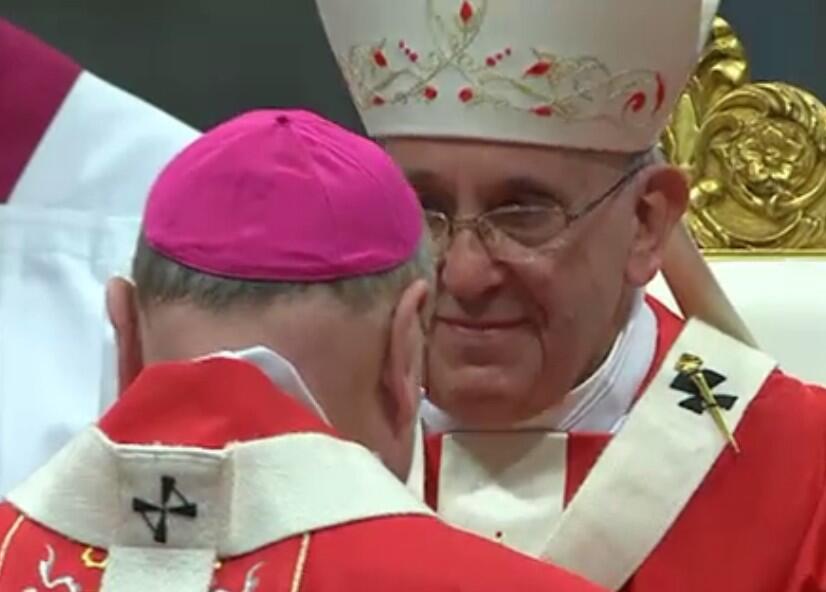 Archbishop Malcolm is in Rome this weekend to receive the Pallium from Pope Francis. All metropolitan Archbishops receive it on the Feast of Ss Peter and Paul after they are appointed. The Pallium is a white woollen band worn round the shoulders. It is laid on the tomb of St Peter beneath the great basilica overnight, and so symbolises the union of the new Archbishop with St Peter and his successors. The wool reminds us of the responsibility of the pastors of the Lord's flock to feed his sheep and his lambs. There is a reflection on the symbolism of the Pallium
here
.
Click
here
for a video of the Mass. I have set it so that it should start with Archbishop Malcolm approaching Pope Francis.
(If it doesn't start in the right place on your device, scroll to 20 minutes, and you will be about right)
Pray for Archbishop Malcolm in his new responsibilities in Liverpool, and pray that the Lord may soon send us a new Bishop of Nottingham.