I find this picture very moving and telling. Pope Francis goes to confession during a reconciliation service in St Peter's...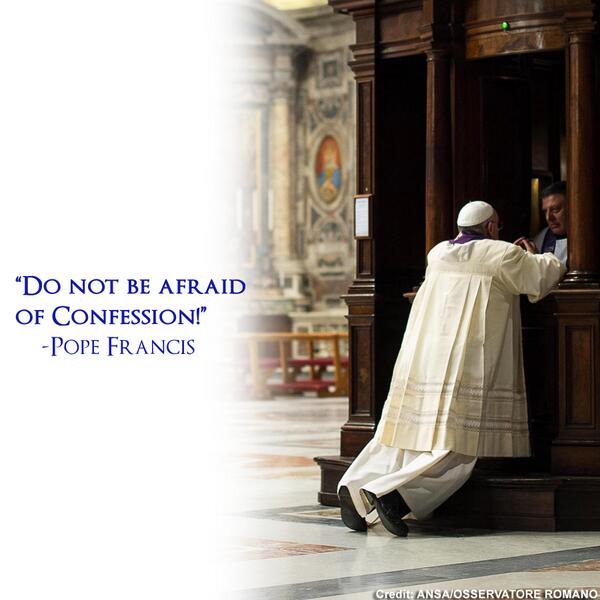 And what wonderful words from the Pope:
How good it feels to come back to him whenever we are lost! Let me say this once more: God never tires of forgiving us; we are the ones who tire of seeking his mercy. Christ, who told us to forgive one another "seventy times seven" (Mt 18:22) has given us his example: he has forgiven us seventy times seven. Time and time again he bears us on his shoulders.
Evangelii Gaudium
- The Joy of the Gospel
I like to think that Pope Francis would be pleased with our programme for this week of Lent:
This Tuesday at 7.00pm our children receive the Sacrament of Reconciliation for the first time, and a guest priest will be here so that members of their family can make their Confession too.
This Wednesday, during Exposition of the Blessed Sacrament, myself and a guest priest will be available from 6.30–8.00pm to hear Confessions. Come and go as you will. Spend time in silence and adoration. Know the Lord's mercy in the Sacrament of Reconciliation.
This Thursday, before the 7.30pm Deanery Station Mass at St Wilfrid's, Coalville, numerous priests will be available from 6.30pm to hear confessions. A lovely opportunity to meet our merciful Lord — and our brothers and sisters from around the Deanery.